[lazy_load_box effect="slidetop" delay="100"]
[/lazy_load_box]
[lazy_load_box effect="slidetop" delay="200"]
[/lazy_load_box]
[lazy_load_box effect="slidetop" delay="200"]
[/lazy_load_box]
[lazy_load_box effect="slidetop" delay="300"]
[/row][/vc_column_text][/vc_column][/vc_row][vc_row][vc_column][vc_column_text][/vc_column_text][/vc_column][/vc_row][vc_row][vc_column][vc_column_text][lazy_load_box effect="slidetop"] [/lazy_load_box]
welcome to dive dominica!
personalized, professional services
 Make Memories with us
Join us at Dive Dominica for fantastic scuba diving, snorkeling and whale watching on the Caribbean's Nature Island! It's our pleasure to make your Dominica dive vacation as safe, fun and memorable as possible.
The dive staff of Dive Dominica. Certified boat captains, PADI professional instructor and dive masters ready to provide you with concierge dive services. We're serious about your enjoyment!
Ask About
Charters
With 5 boats at our disposal, we can be incredibly flexible for putting together the right package for your private charter.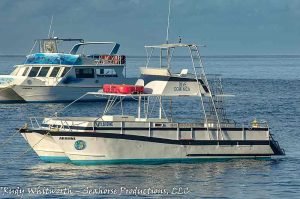 Book Your
Scuba Diving Adventure
We're happy to have you with us whether you are coming to dive for one or two days or an entire week.
OUR LOCATION
Dive Dominica is located on Victoria St, in Castle Comfort about 6 minutes driving south of downtown Roseau, the capital city.
CONTACTS:
 1 (305) 514 9704
1 (767) 448 2188
Mobile 1 (767) 235 2188